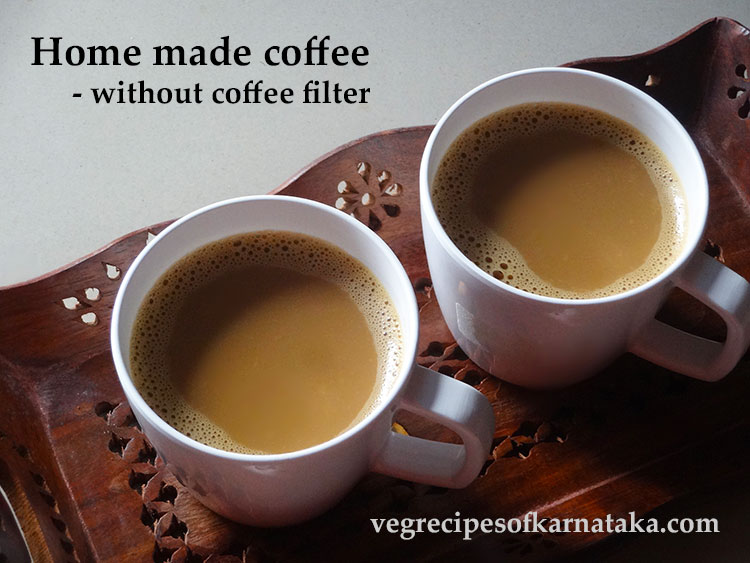 Learn how to make coffee without a coffee filter. Easy coffee recipe without a coffee filter is explained using step by step pictures. Making coffee is very easy. You don't really need a coffee filter to prepare tasty coffee. The whole process is explained including coffee flower and coffee seeds.
I feel very happy and very proud to make a post on coffee. Because my native place is very popular for coffee. I grew up with the smell of coffee blossoms and the beauty of coffee fruits. The hilly place, the curved roads, the coffee plantations all around, protecting it from the monkeys, playing under the coffee plant and playing with the coffee seeds.....the most beautiful memories of my life.
Flowering in coffee is visually striking and one must experience it in life time. The coffee plants are decorated with white flowers, with a beautiful smell and dancing honeybees and butterflies everywhere..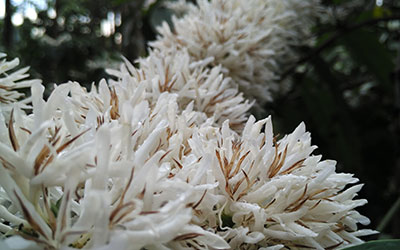 Then the seeds will appear, which are green in colour and turn dark red eventually.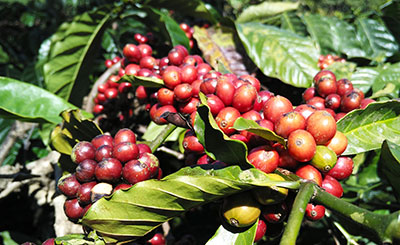 People will start harvesting the coffee seeds, when they start turning red. The coffee seeds are sun dried on a clean floor.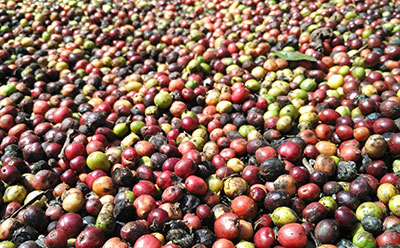 Then the dried coffee seeds are pulped and coffee beans are separated. Finally coffee beans are roasted and powdered.
I am very thankful to Manoj, my cousin brother, who sent me all these pictures. He is a passionate photographer and Aithal's photography is his Faebook page. Now the harvesting season is going on...So I will update this article with complete set of pictures in coming days.
During olden days, there were no coffee filters. Though using coffee filters is an efficient way to prepare coffee, you don't really need the coffee filter to prepare tasty coffee. I have explained the process below with pictures.
If you are looking for more juice or beverages recipes then check our banana milkshake, carrot milkshake, jaggery juice, palak soup, ellu or sesame seeds juice and Water melon juice recipes.
Coffee recipe without coffee filter
Preparation time: 5 min
Cooking time: 10 min
Serves: 2

Ingredients: (measuring cup used = 240ml)
2 tbsp roasted and ground coffee powder
1/2 cup water
3 tsp sugar
1.25 cup boiled thick milk
Instructions for making coffee without coffee filter:
I am preparing around 2 cups (150ml each) of coffee here. So to begin with let us prepare coffee dicoction. For that boil 1/2 cup of water.
Meanwhile take around 2 tbsp of coffee powder in a tumbler. I have used a tumbler since I am preparing the dicoction for 2 cups. You can use any container. The amount of coffee powder depends on how strong the coffee you want.
Let the water come to rolling boil. Then pour the boiling water into the tumbler, which has coffee powder.
Next give a quick stir using a spoon.
Cover it with a lid. After 5 minutes stir it again and close the lid. Leave it for 5 more minutes.
Now take required sugar in a container.
By now all coffee powder would have settled below. So slowly pour the clear dicoction into the container, which has sugar. Take care not to disturb the coffee powder, which is settled below. Observe and stop pouring the dicoction, when it is no more clear. You can also use a strainer, if you find large particles in the coffee powder. You need not use the entire dicoction and you can preserve it for later use.

Now add in the hot boiled milk. Please note the milk should be of boiling hot as reheating the coffee is not recommended and it spoils the taste. Or I would say, you can just reheat it but take care not to boil it.
Now pour it from one container to another and give a good mix. This helps in good mixing and also it is required to dissolve the sugar. Once done serve it hot and enjoy.
Notes:
Add in boiling water.
Make sure, you use fresh and ground coffee powder and not instant powder.
Step 7 is very important. Make sure you use only the clear dicoction. Otherwise it may turn muddy and spoil the coffee altogether.
Use only the required dicoction. You can preserve the remaining dicoction and finish within a day.
Once the dicoction is over, you can add some more boiling water to the residue and prepare the dicoction again. But it may be little light.
Dear reader, We have a Kannada version of this recipe. Click here to read this recipe in Kannada.

You might like this: